Today after church we had an English Cafe outreach at the church. It is an event which we do once a month with the aim of introducing people to the Gospel.
Today many people in the church stayed after service to help set up and be involved. A new believer (Y-san) had been busy inviting many of her non Christian friends and was overjoyed when two of them attended. One of them was a lady whom we hadn't seen in a number of years (since Covid begun). Another two ladies (T-san and K-san) attended the outreach for a second time.
In the second part of the outreach Joel from Canada shared about why he came to Japan as a missionary. It lead naturally into talking about people perishing outside of Christ and God's free gift of salvation.
Chika and the our three boys were able to stay as well. Thankfully they love being at church and among the church family. This time Chika was able to help take care of another family's children as well so they could take part in the English Cafe.
Prayer
- Please pray for Y-san to grow in the knowledge of Christ and for her joy to continue.
- Please pray for Joel that God may embolden and prepare him for future opportunities to share the Gospel.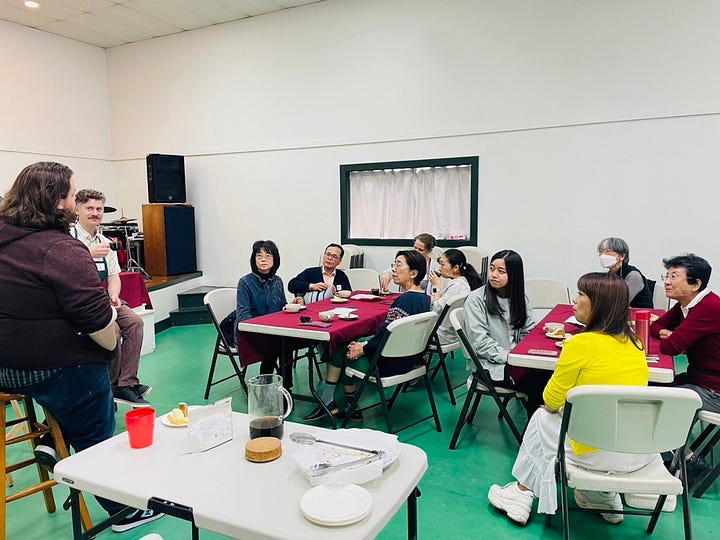 Thanks for reading Grace Japan! Subscribe for free to receive new posts and support my work.