This past weekend Ome city had their yearly cultural festival. Our church participates each year in the international cooperation (国際協力) section. This year our section had an abundance of booths from all over the world. Thai, South America, Germany, Korea, and North America. A lot of good food was available and a lot of people came through to see, eat, and listen to different bands playing as well.
What I like about this outreach is that it is impossible for one person to do themselves. The games, crafts, and activities we do to share the gospel with families there need many volunteers from the church family. Thus it is an opportunity for the church to come together around the gospel each person dependent upon the other.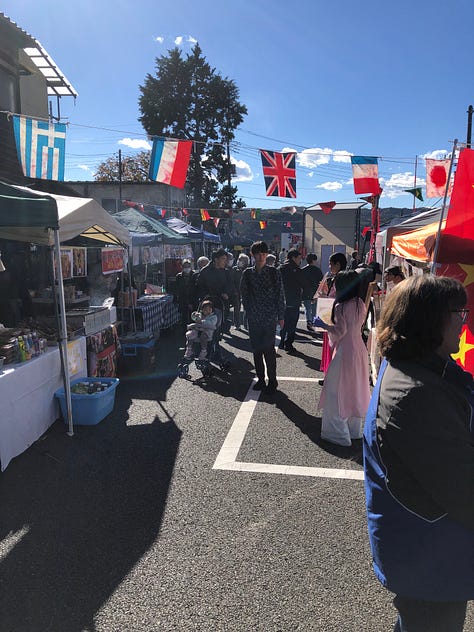 This year there were a number of booths from other Christian ministries in Ome and Tokyo. All Nations Art Community had two booths and Zoe Japan had one booth. All Nations is a christian art center in the area. Zoe Japan is a ministry raising awareness of human trafficking in Japan (gozoe.jp). For the stage our church, All Nations and other Christian performers connected to them had an hour to perform different gospel performances, hula, and dance.
To join a festival like this with many other Christian ministries would have been an impossibility a hundred years ago in Japan. I am grateful for the growth of the gospel in Japan!